Friends learning in pairs (FLIP) is an intergenerational volunteer tutoring program sponsored by Senior Citizens, Inc. By becoming involved with the FLIP program,individuals 55 and older join the forces of thousands who are recognized leaders willing to give their time, talent,and energy to meet needs and fill gaps for children in local public elementary schools in grades k-4.
You will provide a quality experience in helping
to increase the reading skills of children identified by teachers as reading below grade level and at-risk failure. Reading is one on one with the students in your local elementary school for one day a week, two hours per day.
Volunteers receive training,free accident and liability insurance, limited travel reimbursement, ongoing support, recognition, and knowing you are making a difference in the lives in children that will last for generations to come.
For more information please contact Jill Martin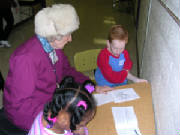 Bernice Belue & Friends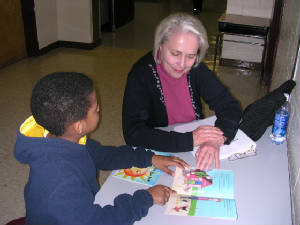 Betty Ann Hatch & Friend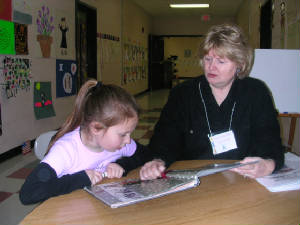 Faye Stamps & Friend